Fragrant Cloud Yarn Silk Table Runner
---
Material: Fragrant Cloud Yarn
Origin: Jingdezhen, Jiangxi
Special Note: Due to the different positions of the fabric cutting, each piece of tea mat pattern is not the same. There are no two tea seats with exactly the same picture. so the pictures will be shipped randomly.
Silk Fragrant Cloud Yarn Tea Mat
Fragrant cloud yarn, also known as ranunculus silk or cloud yarn, is a kind of handmade silk fabric made by coating and dyeing with the sap of the plant dioscorea The industry is hailed as "soft gold".
Xiangyunsha is an expensive gauze silk product sewn with hidden stitches. Fragrant Cloud Yarn inherits the unique "old" craftsmanship. One side is muddy black and the other is brown. Even if the fabric is shiny, it is restrained and matte, calm and unassuming.
Note: Please click the arrow drop-down menu to select the style and pattern you need.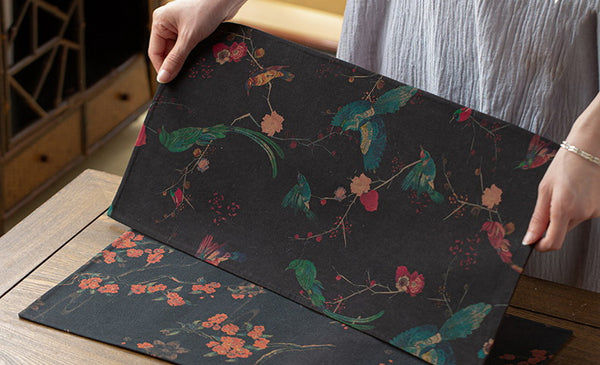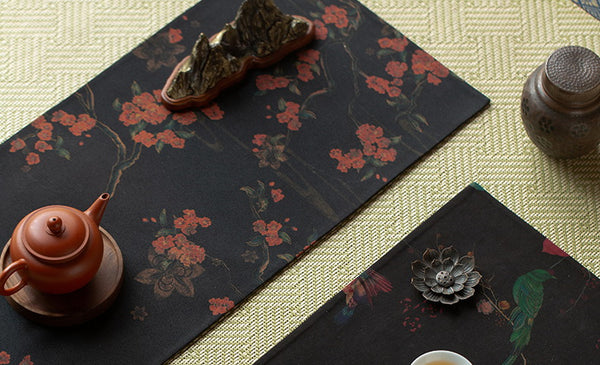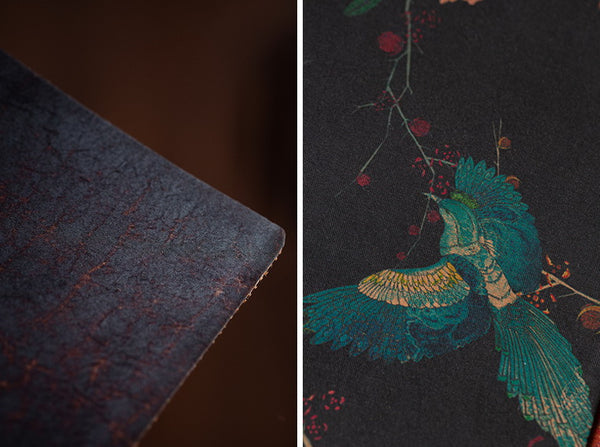 Free Flying Warbler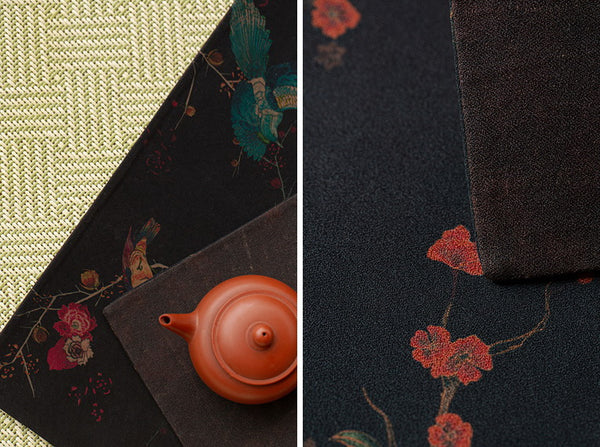 Qingya Red Plum