Translation: Yunnan Ancient Tree Wild Purple Bud Raw Tea
Type: Sheng Puerh
Cultivar: Puerh
Origin: Lincang, Yunnan
Harvest date: 2022/04/07
Storage Methods: Clean, ventilated, kept away from sunlight, dry, without peculiar smell, without pollution
Purple Bud Bud-the rarest kind of Pu'er tea, it is also a wild old tree Pu'er tea that has been sprouting and picked earlier in the market.
Both the appearance and the taste are quite special. Some people describe this tea as having a delicate fragrance, a faint floral and fruity fragrance, and a natural mountain smell.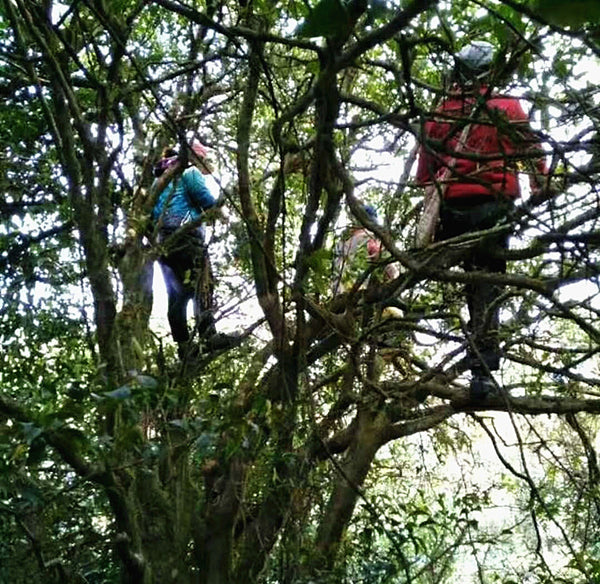 Purple Bud is a special variety produced by the self-mutation of tea trees in a growing state under special natural environmental conditions.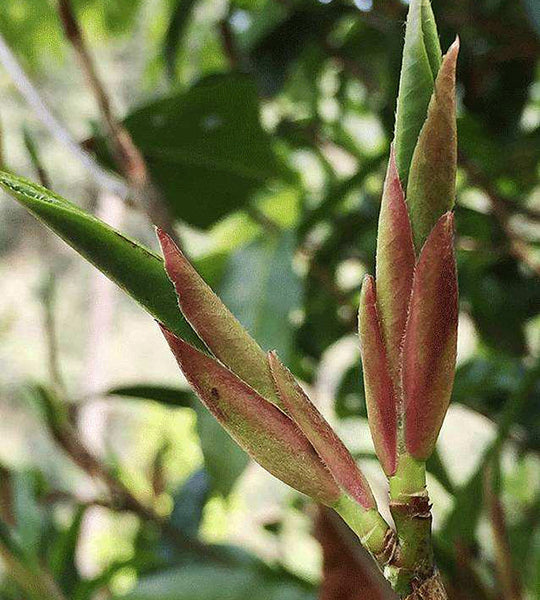 Wild purple spores have very low yields. Picked from wild tea, virgin forest, from March to April, once a year, the fragrance of wild mountain flowers, the tea is domineering. The aroma is unique and the tea soup is strong.